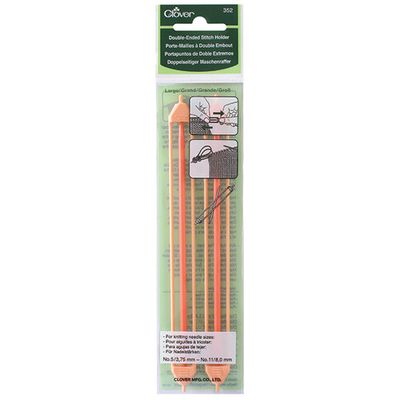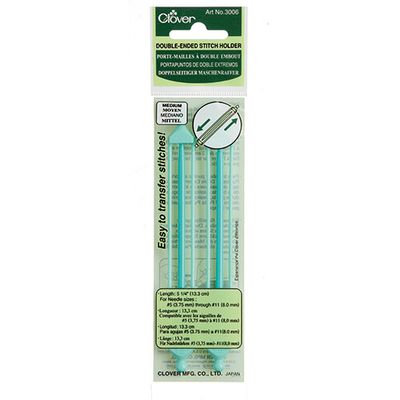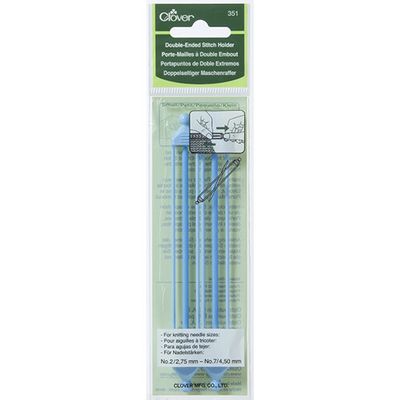 Clover Double Ended Stich Holder
Clover
$11.50
Working with many stitches is a breeze with our Double-Ended Stitch Holders.
This unique design allows you to move stitches from either end of the holder to keep them safe and secure when not in use.
Double Ended Stitch Holders are perfect for securely holding work in progress stitches while focusing on other project sections.
Simply remove the end cap and slip active stitches onto the central pin and replace the end cap.
When you are ready to resume work, your safely held stitches can easily be retrieved from either side of the stitch holder regardless of the direction they were threaded from. 2pcs/package
SKU: 051221356025