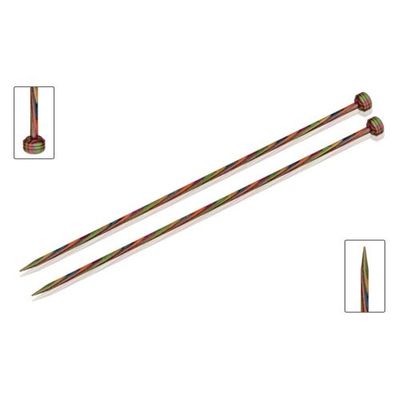 Knitpro - Symfonie Single Pointed Straight Needles
Knitpro
$25.00
Symfonie multi-coloured wood needles are known for their ease of use and comfort. The gorgeous wood surface is perfect for 'slippy' yarns; the warmth is kind to hands and the needles are wonderfully flexible.
Symfonie is our most popular design the needles are made from densified laminated birch wood.
This material is more costly and much harder than either ebony or rosewood. Unlike in other wooden needles, water absorption in Symfonie wood needles is negligible and, as a result, there is no chance of warping.
Symfonie multi-coloured wood
SKU: 8904086202186